KPFA 94.1 FM, Berkeley Radio Listen Live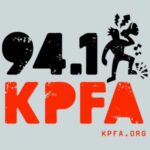 KPFA 94.1 FM, is a radio station in Berkeley, California. The non-profit Pacifica Foundation, which runs a network of five radio stations around the country, is the station's owner.
KPFA 94.1 FM, has been broadcasting since 1949 and has grown to be a cherished and regarded institution in the Bay Area. The broadcaster is renowned for its dedication to offering top-notch content that touches on social and political concerns. It is trendy throughout the area as a reliable source of news and information.
It also airs just a few nationally syndicated programs like Democracy Now! and "Free Speech Radio News". Politics, economics, culture, and the environment are just topics covered in the station's programming.
Serving as a platform for underrepresented voices and viewpoints is one of the objectives of this radio. To achieve this, the station offers a platform for many points of view and invites listeners to take part in its content through call-in segments and other interactive features.
In addition to its radio broadcasts, this radio station offers internet streaming through its website and other platforms. The Bay Area's KPFA 94.1 FM is an excellent source of news and information. It is a cherished institution among its listeners due to its dedication to producing top-notch programming and community involvement.
https://streams.kpfa.org:8443/kpfa
KPFA 94.1 FM
Recommended US News Radio
All Reviews For This Radio Station