WRLO-FM 105.3, Rock 105.3 WRLO
This Radio Is Available In USA Only!!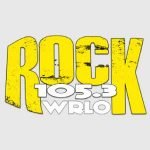 WRLO-FM 105.3, Rock 105.3 WRLO, is one of the radio stations situated in Antigo, Wisconsin, United States. It serves the Wausau – Rhinelander, Wisconsin area. NRG Media is the owner through the licensee NRG License Sub, LLC and features programming from Fox News Radio and Westwood One. It broadcasts a classic rock format. It broadcast the Bob and Tom Show, Cara Middays, Duff Damos-Afternoons, Nights with Alice Cooper. The station's original call letters were WATK-FM. They adopted the current call letters with an easy listening format in the late 1970s. Until the spring of 1980, this station broadcasts on 104.9. Their slogan is THEE Classic Rock Station.
All Reviews For This Radio Station