Kiss FM 97.9, WSKS/WSKU, Utica, NY Listen Live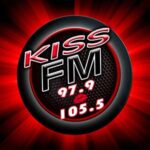 Kiss FM 97.9, WSKS, is a radio station that plays contemporary hit music. One of the most extensive media conglomerates in the US, iHeartMedia, is the station's owner and is based in Utica, New York.
Since its debut on the airwaves in the 1980s, Kiss FM 97.9, WSKS, has become a favourite stop for fans looking for the newest songs from musicians like Taylor Swift, Ed Sheeran, and Ariana Grande. The station's programming comprises a combination of live and previously filmed programs and several distinctive elements like song request segments and artist interviews.
It is distinctive for its emphasis on giving listeners an exhilarating listening experience. The playlist for the station provides a variety of lively and contagious music that keeps listeners moving and dancing.
This radio can listen online through their website and many streaming options in addition to their radio broadcasts over the air. A variety of companies and organizations sponsor the station and advertise it.
WSKS, is a well-liked station for followers of modern hit music overall. It is an excellent resource for those who want to stay up to speed with the newest and best pop music, thanks to its wide range of hit songs and upbeat programming.
https://ice5.securenetsystems.net/WSKS
Kiss FM 97.9 WSKS
Recommended US News Radio
All Reviews For This Radio Station