Live 96.7 FM - WDLD- The Hub City Listen Live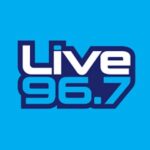 Live 96.7 FM – WDLD radio is a radio station that is based in Halfway, Maryland. The station is possessed by Alpha Media, a media organization that works with various radio and TV channels in the district.
The dedication of Live 96.7 FM – WDLD radio to providing listeners with high-quality contemporary hit music programming is well-known. The station airs live and pre-recorded performances by well-known artists like Maroon 5, Taylor Swift, and Justin Bieber. It also has special features like artist interviews and song request segments in addition to its music programming.
Live 96.7 FM – WDLD radio's focus on serving the Halfway community is one of its distinctive features. Call-in segments and other interactive features enable listeners to participate in the station's programming, which frequently covers local news and events.
You can listen to this FM radio online via its website and a variety of streaming services in addition to its broadcasts over the air. Advertising and sponsorship from a wide range of businesses and organizations provide financial support for the station.
Generally speaking, WDLD – Wild 96.7 FM radio is an important asset for contemporary hit music fans in the Hagerstown, Maryland, and its obligation to excellent programming and local area contribution makes it a darling foundation among its audience members.
https://live.wostreaming.net/direct/alphacorporate-wdldfmaac-ibc4
Live 96.7 FM
Recommended US Hip Hop Radio
All Reviews For This Radio Station