Hot 104.5 FM, WKHT - Knoxville Listen Live
This Radio Is Available In USA Only!!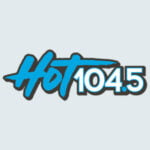 Hot 104.5 FM, WKHT is a popular radio station owned by SummitMedia, a widely recognized media company that operates numerous radio stations throughout the United States. It is situated in Knoxville, Tennessee(state). Known for its steadfast dedication to delivering top-notch hip-hop and R&B music programming, the station features a blend of both live and pre-recorded shows, highlighting some of the biggest names in the music industry such as Kanye West, Jay-Z, and Lil Wayne. But that's not all, as Hot 104.5 fm also boasts a plethora of special features like song request segments and exclusive artist interviews to engage its listeners even further.
What sets Hot 104.5 apart from the rest is its unique focus on the local community of Knoxville. The station frequently covers local news and events, creating a forum for its audience to participate in the programming through interactive segments and call-ins, thus, establishing a strong bond between the station and the local populace.
Apart from traditional over-the-air broadcasts, Hot 104.5 FM also offers an online listening option through its website and other streaming services. The station sustains itself through advertising and underwriting provided by a diverse range of businesses and organizations.
Hot 104.5 FM is unequivocally a valuable resource for hip-hop and R&B enthusiasts in Knoxville, and its dedication to premium programming and community involvement make it a beloved institution among its listeners. If you're a music enthusiast residing in Knoxville, you don't want to miss out on the exclusive programming and local coverage that Hot 104.5 has to offer.
https://ais-sa1.streamon.fm/7698_128k.mp3
Hot 104.5 FM
Recommended US Hip Hop Radio
All Reviews For This Radio Station