Radio America, Talk Radio Listen Live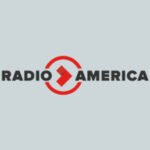 Radio America is a radio network that is based in the United States. Radio America, Inc. is a media corporation that runs some radio and television stations around the nation.
To offer high-quality news and information programs, it was established in 1979. Live and recorded programs on the network's schedule are hosted by people including Rick Roberts, Chuck Harder, and Tom Sullivan.
Politics, economics, culture, and current events are a few themes covered in it's programming. The network also broadcasts interesting jazz, blues, and classical music shows. News and information program is highly popular among all other programs.
Through a network of terrestrial radio stations, as well as online through its website and other streaming platforms, this radio station is accessible to listeners throughout the nation. This Radio station is a great source of news and information overall. Its dedication to delivering high-quality programming and encouraging critical thinking makes it a well-liked choice for listeners looking for perfect viewpoints on the day's hot topics.
https://s6.yesstreaming.net:18003/ra1
Radio America
Recommended US News Radio
All Reviews For This Radio Station